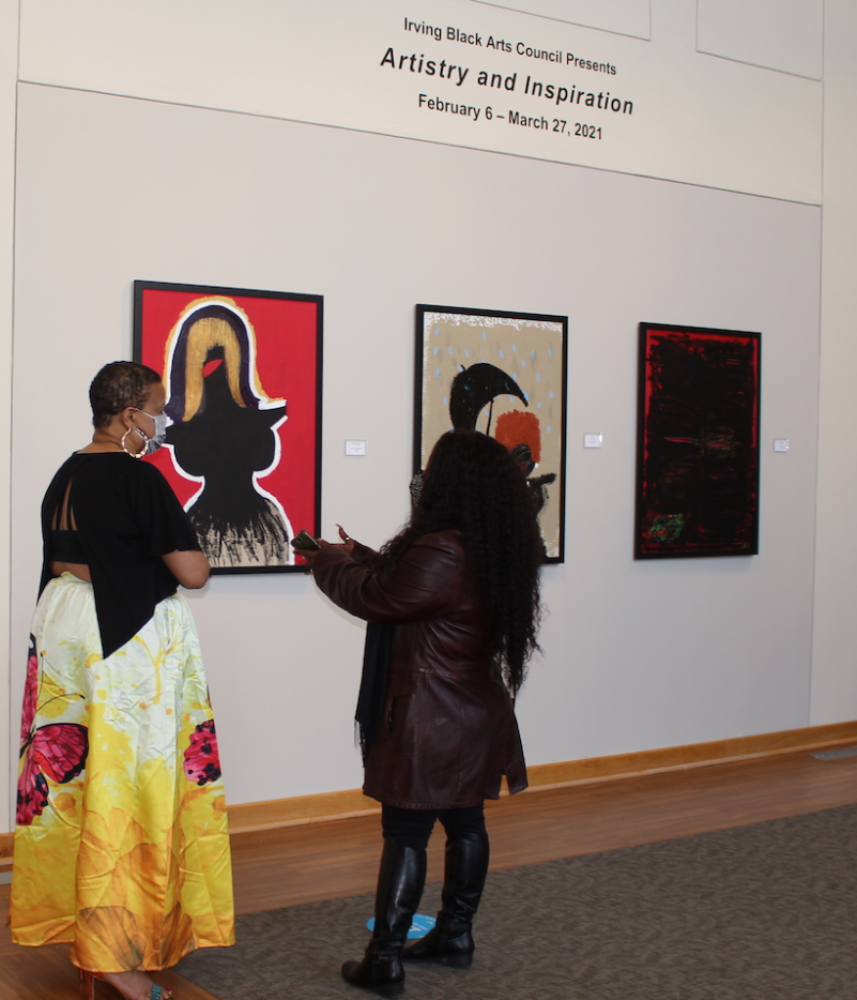 I attended the Black History Month Art Exhibition at the Irving Arts Center yesterday. This, and events later in the month, are sponsored by the Irving Black Arts Council (IBAC). During my visit, some of the artists were mingling, talking to attendees, and I got to speak to three of them about their works.On the walls of the spacious Arts Center were paintings, drawings, photographs and mixed media works by Black artists Missy Burton from McKinney, TX; Jennifer Monet Cowley from Trophy Club, TX; Amy Daniels from Allen, TX; Afi Ese from Houston, TX; Michael E. Johnson from Dallas, TX; Jalen A. Law from Buffalo, NY; Sontonya Necheal from Scurry, TX; and Terrell Weathersby from McKinney, TX.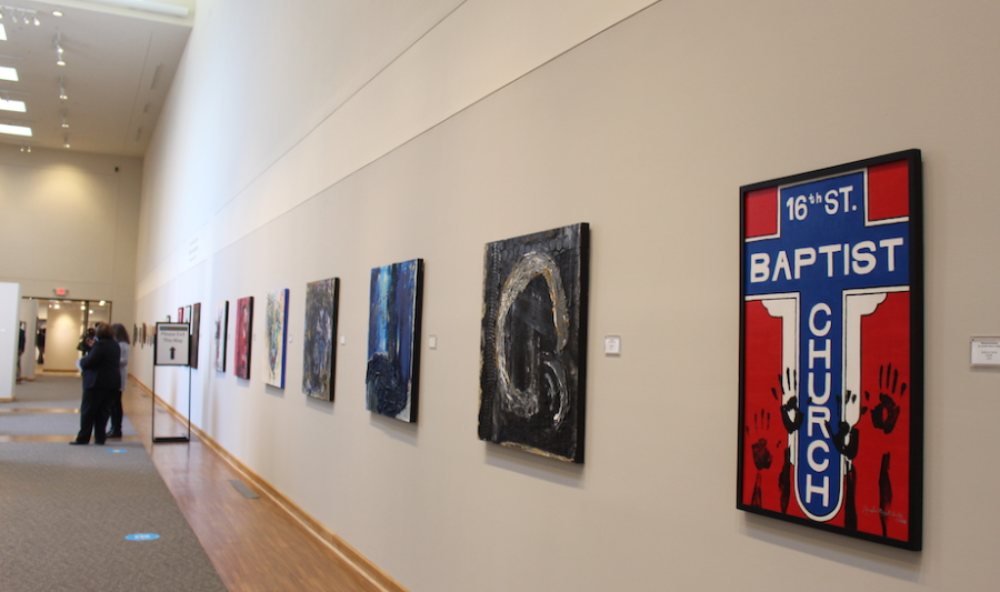 I spoke to Jalen Law, who explained some of his art for me. He said that the painting in the middle of Harriet Tubman was one part of three paintings created by three different artists. One painted Tubman in her youth, the other pictured her as an adult and Law was assigned to feature Tubman as she appeared in the winter of her life.
I next spoke with Michael E. Johnson. His unique work is painted in the "negative," where he used black paint where the white paint would traditionally be and vice-versa. He was showing mostly sports figures, but has decided to paint Black American Heroes, as illustrated by the portrait of President Barack Obama.
I was fascinated with Sontonya Necheal's works because of her use of texture. She had scratches, extra paint in places to emphasize an area and she even used marker on the background of the piece in the photo. She said it represented getting out of an unhealthy relationship, with the 8s and 0s (infinity and circle – figures with no end) being the never-ending cycle of abuse, apologies and more abuse. Necheal said that painting this piece helped her let go of the relationship, bit by bit, and when she finished, she felt free.
This exhibition will be offered from Feb. 6 – March 27. The IBAC is also sponsoring several other events throughout the month, including a poetry reading and discussions conducted virtually.For more information, call (214) 993-8444 or email info@irvingblackarts.org.